The zen of schedule management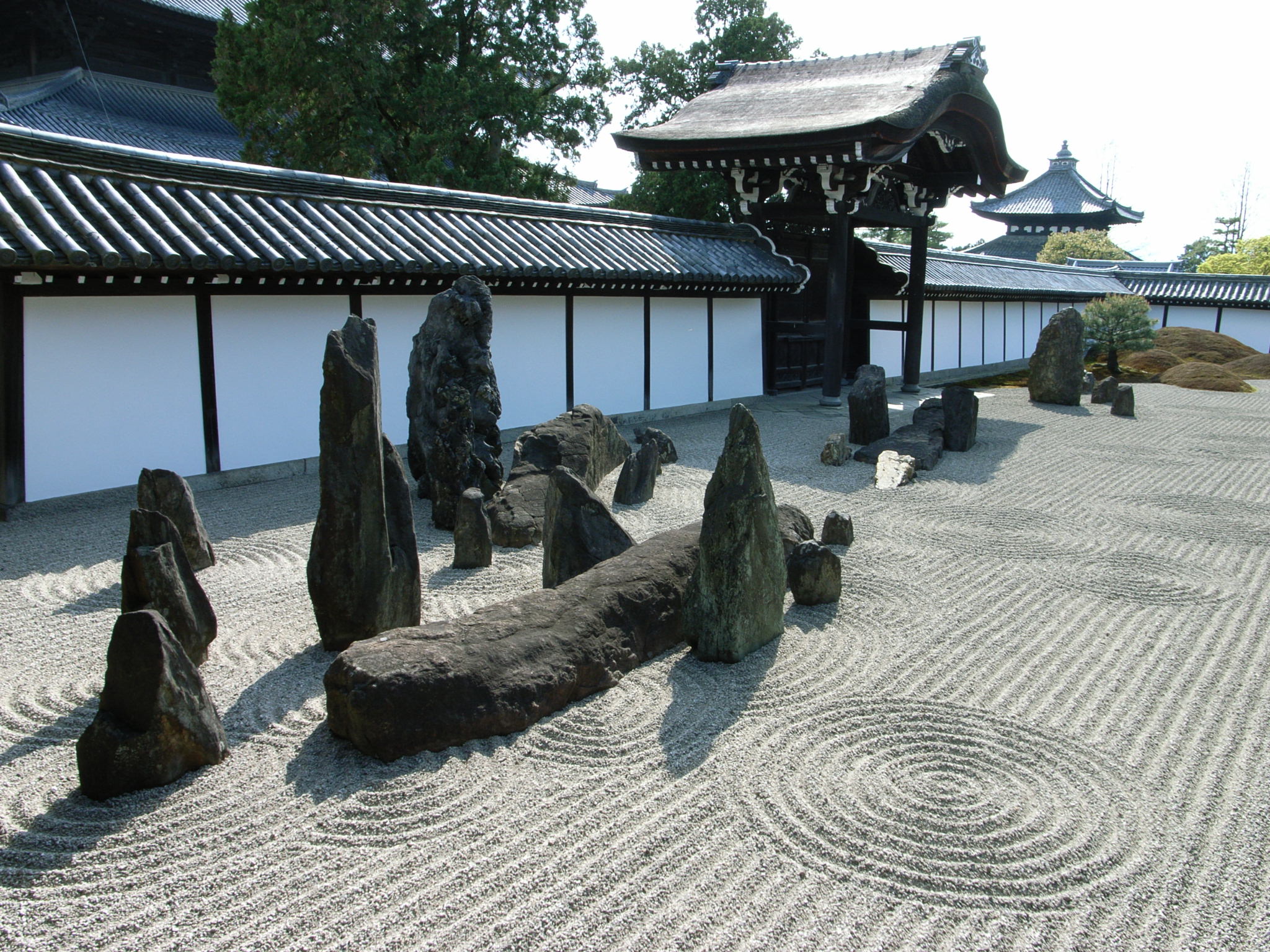 In my last article, I talked about the many roles that being a CTO entails. This was almost three months ago – so, of course, in this new post I'll be talking about schedule and time management :D
Maker's schedule, manager's schedule
Paul Graham, one of the founders of Y Combinator, wrote an essay called Maker's Schedule, Manager's Schedule. In a nutshell, most of the corporate world is on the manager's schedule: the natural unit to schedule anything is the hour and by default, you change what you do every hour (go look at your Outlook agenda if you disagree. I'll wait). On the other hand, makers —like writers and programmers— work better in units of half a day or more: they need time and concentration to get anything interesting done. This is the maker's schedule. For them, a one-hour meeting in the wrong place can wreak an entire day of work.
I find this essay spot on, and I'll add a third type of schedule which I'll call the help-desk schedule. This schedule is not so much a structured list of tasks as it is a succession of interruptions. Someone comes into your office with a question, the phone rings, a new ticket is assigned to you: you must deal with all these new tasks more or less as they arrive, or, if you're unlucky, according to who yells the loudest. These interrupts can ruin the average manager's schedule, to say nothing of the maker's need for prolonged concentration.
Besides its obvious prominence in most real-time or customer-facing jobs (help-desk, front office, operations…) the help-desk schedule can be common in small teams who share an office: it's tempting to ask your next-desk neighbor for the latest business forecast rather than dig through your emails to find it, and only natural to ask the rest of the team if they want a coffee when you go get one. In other words, managing interrupts is a key survival skill in a start-up.
Rocks, pebbles, sand
The activities I described in my previous post fall into all three schedules: help-desk for, well, help-desk duties and interactions in the office; manager's schedule for most meetings and ancillary tasks; and maker's schedule to work on complex topics such as architecture and security or write code (to be honest, it's not that I write shining beacons of literature or build extraordinarily complicated software, but it takes me a lot of time to get my thoughts in order on a particular topic and start to be productive). So I find myself often switching between the three different types of schedule.
How to manage these conflicting rhythms? You may have heard the metaphor about rocks, pebbles and sand: if you need to fill a bucket, you start with rocks, then put pebbles in the space between the rocks, and finally fill the interstices with sand. Although the original story is about life priorities, it's also a pretty exact analogy for how I (try to) manage my schedule. First I put in the rocks: long time periods in which I need to concentrate; then the pebbles (meetings) in the free slots; and the sand (interruptions and small tasks) fits in whatever's left.
The challenge, then, is to make sure I leave aside enough time to work on the rocks, and to resist the temptation to use those periods to work on more immediate and pressing topics. In particular, I avoid putting meetings where they are likely to break up a long period of concentration: for instance, scheduling a meeting at 10 AM basically ruins the entire morning for any other productive work. I also condense small tasks into "mop-up hours" in which I evacuate the accumulated errands of the day.
Enforcing rock time
This is the theory at least. But as Mike Tyson once remarked, everyone has a plan until they get punched in the mouth (or they get asked to fix the production platform, as the case may be). In other words, I need to make sure that when I start to work on a rock, I won't get sidetracked by other tasks or distractions —you know, like human interaction in the office. Let's call this "enforcing rock time", because that makes it sound cooler than what it actually is. I have a few tricks to do this :
As I'm one of the first to get into the office, I usually schedule the big stuff first thing in the morning, so that I can get in the flow before everyone comes in and keep going without too many interruptions.
I find it easier to concentrate late in the afternoon so this is another good time to schedule productive slots. Plus, this gives my procrastinating self an incentive to stay focused so that I can finish and go home.
Obviously, it's easier to concentrate without constant distractions; so I set my Slack status to "don't bother me", mute notifications, close my browser and put my phone out of reach.
Noise-cancelling headphones are really useful. Firstly, they work extremely well: it's amazing how effective they are in cutting out the outside world. Secondly, my teammates know that I wear them when I need to concentrate, so they serve as a signal that I don't want to be disturbed.
I keep a list of quick chores and easy tasks to do after a long period of working on a rock. This gives me an incentive to finish, and acts as a quick gratification after concentrating for so long.
I also mop up pending tasks before I dive in a large topic. Before starting on a rock, I'll sometimes warn my colleagues that if they need anything from me, they should ask now or forever hold their peace (or at least wait until I'm available again).
Any combination of the above is even better. For instance, I absolutely love working on the train, because it gives me a few hours of distraction-free, non-stop concentration with a clear finish line.
As a manager and teammate, I also try to avoid interrupting someone who's obviously working on a rock: some giveaways are that they're frowning at their screen, wearing headphones, and they ignore you even if you jump up and down in front of them. In that case I send a private message in Slack or an email, and wait for them to come up for air and see my question. Even when I'd like to have the answer ASAP I resist the temptation to barge in and break their concentration —and I hope they'll do the same for me! (guys and girls, if you're reading this ;)
Il faut cultiver notre jardin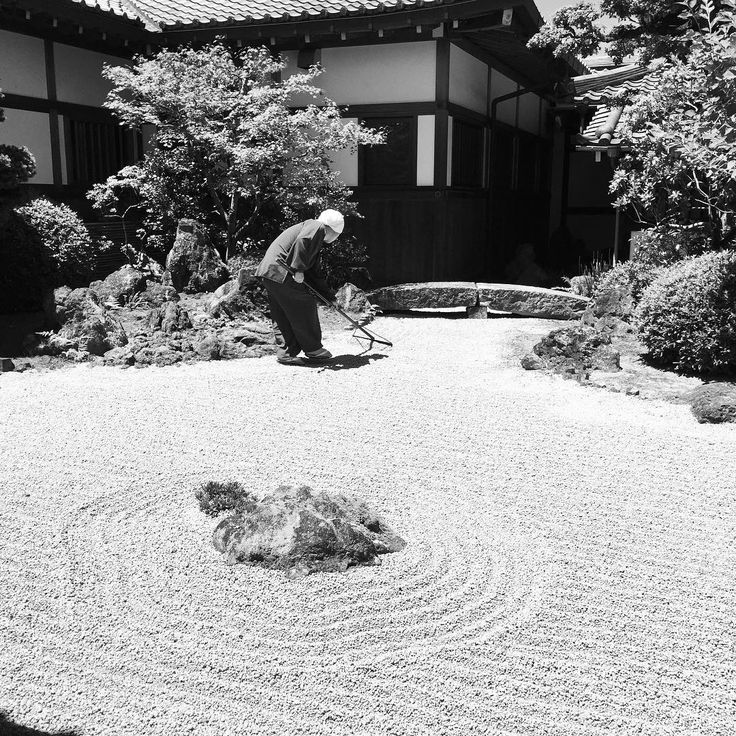 If you take anything away from this post, I hope it is the concept of manager's schedule vs. maker's schedule. To reiterate, Paul Graham's original essay on the topic states the issue much better than I summarized it, and is well worth the read.
And since, by way of my laziness and procrastination, this post is published in the season of New Year's resolutions, may I suggest the following : if you're on the manager's schedule (or, God forbid, on the helpdesk schedule) and you work with someone on the maker's schedule, think twice before setting up a 30-minute meeting with them in the middle of the afternoon (even if their Outlook agenda appears completely empty) or barging in their office because you need to know now (right now, really really right now) whether or not they updated the budget forecast. They will thank you for not strewing gravel all over their carefully tended rock garden.
(image credits : kusuyama.jp, Mats Franzen)
Update Nov. 12th 2020: this article was translated in Ukrainian!